I'm sitting here at my desk after another amazing meal by my personal gourmet chef (and wife -- a.k.a. "little bunny").
During our meals, we like to watch an old show on Netflix called "Heroes" to get our creative email juices flowing...
Heroes is a series about certain individuals who discover they have superhuman abilities.
My favorite hero is Hiro, a little Japanese dude who can control time and space.
I love it when he raises his arms and yells at the top of his lungs:
"Yatta!"
Like so...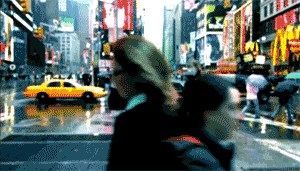 Yatta means "I did it!".
Hiro screams this phrase every time he accomplishes something remarkable (including saving the world... twice!).
Some recent events have led me to really relate to this feeling.
For example...
I had a recent client in the golf niche (biggest golf instruction site on the web) who wanted me to launch a new product by one of the top golfers of all time.
This included:
#1 - Coming up with the launch strategy and video concepts.
#2 - Writing all the emails and video scripts.
#3 - Optimizing the entire launch funnel.
There was just a "small" problem...
I've never actually played golf and hated watching it.
Never even had a lesson.
On top of that, three legends of email marketing had already worked with this client.
What was I going to do?
Well, thank goodness for the training I've received and the email marketing experience I've been blessed with since 1996.
Turns out I was able to produce the client's largest product launch in company history... while on my honeymoon in Spain. =)
I couldn't stop myself there.
Ended up topping that launch by a mile...
...And before it was all said and done, this client had their largest grossing year ever.
You can bet I was screaming "Yatta!" at the top of my lungs even more.
However, that's not the end of this origins story.
After Hiro had mastered his power, he wondered how he could help more people.
He created a company with his sidekick, Ando, called "Dial A Hero!"...
This got me thinking out loud.
Rather than always looking for big clients (which takes up so much time)...
...why not focus on helping as many entrepreneurs and companies as possible.
And that's when my wife screamed:
"Dial an email marketing hero!"
I was like, "What did you say?".
"Dial an Email Marketing Hero!

People can call you on skype every month and get coaching on their product launches, emails, affiliate promotions."
Now that is a great idea.
I knew I married my wife for a reason.
She's super sexy... AND super smart! =)
I had been thinking about starting a monthly coaching program for some time.
Now, you might be thinking that private coaching from me is going to be very expensive.
Honestly, it will be.
However, it will be nowhere as expensive if you hired me on a project basis.
For instance, look at the image below.
This company actually wired me 15k upfront to "coach" them on their product launch...
They simply wanted me to listen to their plans and strategy throughout the launch and tell them one of two things:
#1 - Sounds good. I would also suggest you do this as well.
#2 - Fire whoever came up with that idea! This is what I would do instead...
Don't worry.
Your private monthly coaching (Dial An Email Marketing Hero!) is going to be much less.
Anyway, look for my next post with more info on...
"Dial An Email Marketing Hero Part 2: VILLAINS"
It's time to watch "Heroes" again with my little bunny.
Talk tomorrow,
Big Jason

BTW... Remember my client in the golf niche?
Listen to what the CEO has to say about the results we achieved from the first launch...
BTW, here links to parts 1 and 3 if you missed either of them.