I've tried free countdown timers for use in emails, and they suck big time.
#1 - Branding. You have to show the company's brand who provided the ability to the countdown timer.
#2 - You have to worry about huge file size, how it displays in mobile devices... to name a couple issues.
Well, I don't have to worry about that crap anymore.
I can instantly add urgency, scarcity and believability (to name a few) to my client's emails in about 60 seconds... (and they work on my wife's iPhone too!).
My buddy, Jack Born, released a free email countdown timer with an option to go Pro for just $9... (removes the branding and gives you unlimited countdown timers).
This was a special deal, but I'm able to offer it at the same price until...
It's really simple to use. Look at the following two images.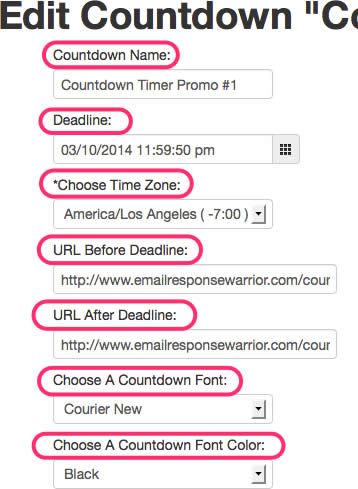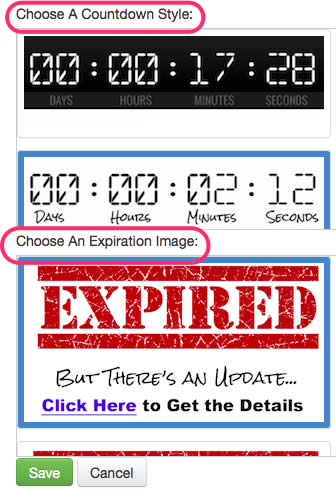 Jack gives you the copy and paste code... DONE!
Seriously, I take about 60 seconds for each one I create (unlimited email countdown timers included...).
Again, this special offer of the Pro version for only $9, ends tonight.
You definitely need to test this in your emails.
Click here to add countdown timers to your emails...
Talk soon, Big Jason
Btw, let me know if you have any questions in the comment field below.
Here are some answers to questions I've heard already.
Question #1 - Can I send custom variables in the urls for the timers in my emails?
Answer: Yes. No reason you have to use the tracking urls provided with the timers. You can just use the img source url and then link the animated countdown timer image in your email with your own url.
Question #2 - If the images are hosted on Jack Born's server, isn't there a possibility of some douchebag spamming their list and getting Jack's url blacklisted... and thus screw us too?
Answer: Yes. This is a "possibility". Jack is working on making an option available to host the timers on your own server.